The Original Handlebar Jack® v2
Description

Features

Product Dimensions:

Shipping
The Original Handlebar Jack® is sold as set.  2 Jacks are included in each set.
The Original Handlebar Jack® is a bicycle repair stand that gives you peace of mind when performing field repairs or routine maintenance on your bicycle while protecting your handlebars, ebike displays, ebike controls and expensive bike accessories. 
We all know that the most common way to repair a flat tire is to flip your bike over onto its handlebars. But what do you do if you own a bike or ebike that has sensitive hardware or expensive accessories that cannot be removed?

Then this simple solution becomes much more difficult. You risk damaging the control systems or other bike accessories. That's where the Original Handlebar Jack comes in. This premium cycling accessory is a must have for any type of rider.
The Original Handlebar Jack® is great for those looking for useful mountain bike accessories, a space saving bicycle repair stand, bike tire repair, or just to ease your mind while cycling.

The Original Handlebar Jack® simply and securely attaches to your handlebars and adds a 3 " offset from your handlebars to the ground. This offset protects ebike displays, throttles, and any other handlebar mounted accessory from touching the ground.
A proven tripod design keeps your bike stable while you perform needed repairs. When not in use, Handlebar Jack magnetically locks together making storage a breeze.

The Original Handlebar Jack® v2 features include:

NEW Thicker more durable hook and loop strap.
NEW integrated detents keep the legs in the open or closed position.
NEW Increased strength and durability.
As always produced in the United States using high quality Glass Reinforced Nylon.
Strong N52 neodymium magnets to keep the jacks together.
Bike and personal safety is our main concern.
Please use The Original Handlebar Jack® out of the flow of any traffic and on a level terrain. We are not responsible for any damage due to misuse or accidental damage. If you have any problems with your Handlebar Jack, please contact us right away.

Closed and mated together: 6" x 2" x 2" , 4.2 oz.
Deployed: 3" tall (each)

We take pride in this product and it's very important to us to send you the very best, so please note that there may be a delay in delivery to ensure the optimal quality of The Original Handlebar Jack®.

Package Contains: 1 pair ( 2 jacks ) - The Original Handlebar Jacks®

Please refer to our return policy
We ship The Original Handlebar Jack® to the U.S. and Canada. For international shipping please see our list of resellers.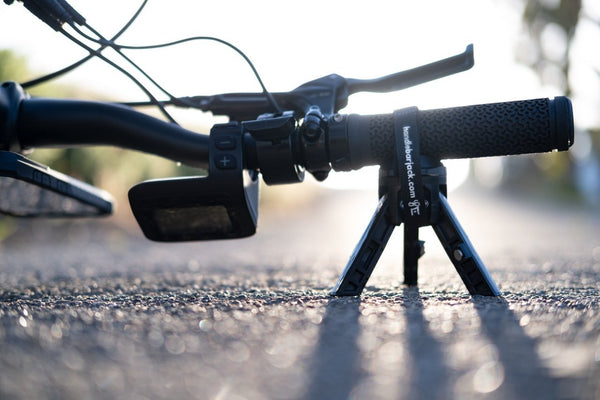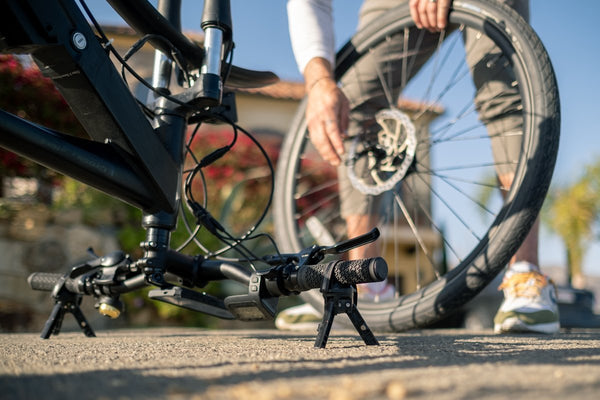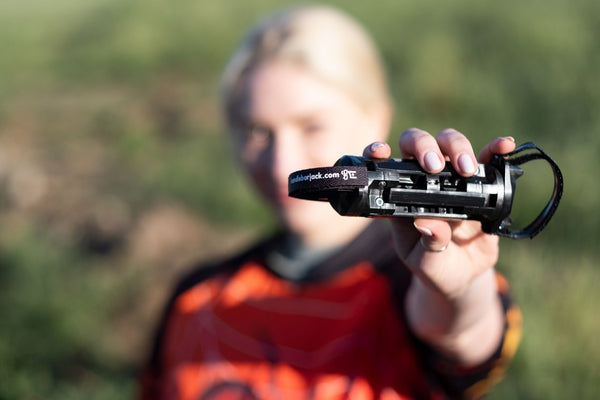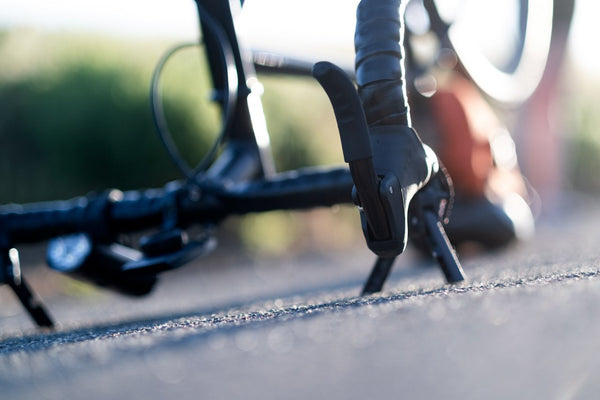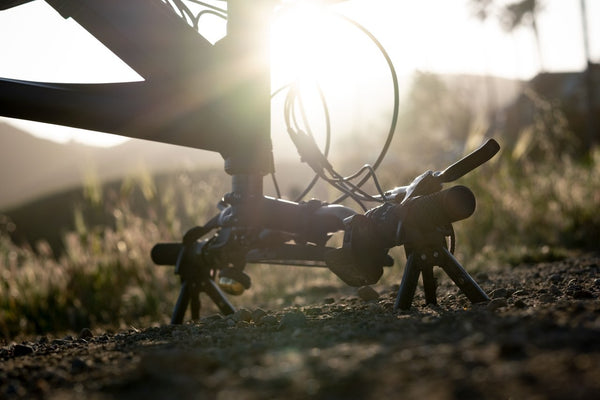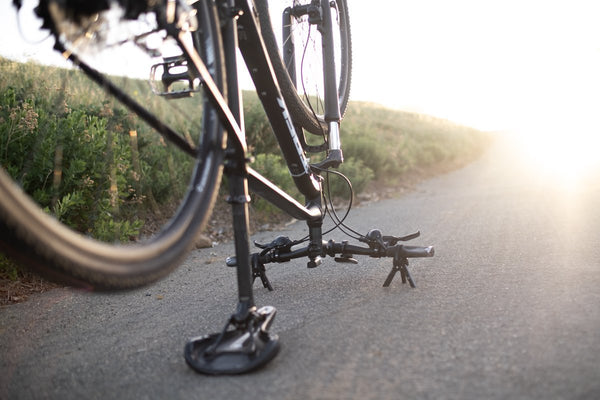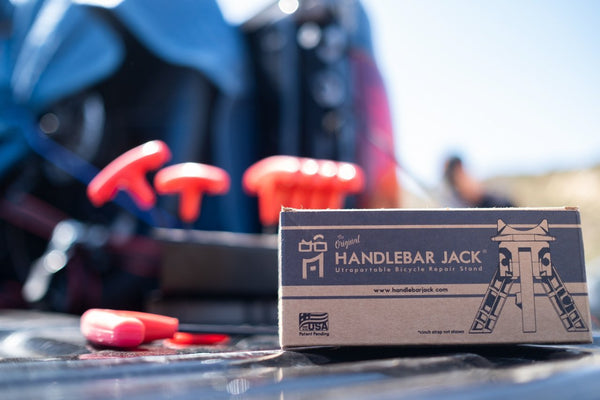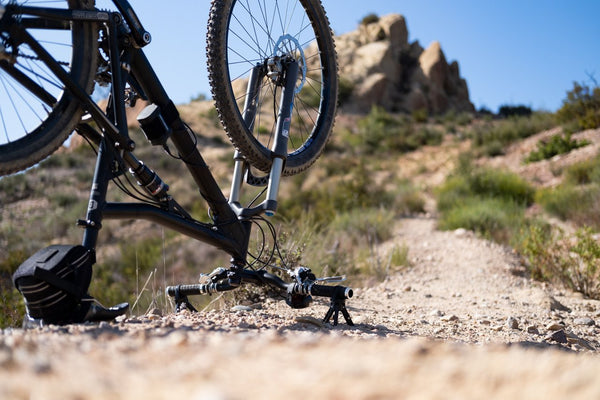 Nice but missing hardware
It arrived missing two screws (the larger ones intended to fasten the platform to the bike). I installed it and my daughter loves it but I do need those two last screws to make sure it's safe!
The Original Handlebar Jack® v2
So simple but yet so effective
So simple but yet so effective. could not do maintenance without them
Watched the video and bought it.
I haven't used it yet but it's a great design, it's light, snaps together with magnets fits in a small saddle bag so you can take it with you. I can see how it protects the mirror and other attachments on the handle bar (LED screen) when replacing a flat tire and you have to flip the bike over. One of those simple but really great ideas.
Great gadget !
Great device, prevents my e-bike controller from damage when working on my bike