Handlebar Jack Extender Kit
If you Handlebar Jacks need a little boost, then the Handlebar Jack Extenders are what you are looking for.
The Handlebar Jack Extenders increase the clearance height of your jacks by .5 inches.
Based off our testing we recommend only using one pair of extenders with your Jacks.  Anything more may compromise the stability of the Jacks.  Furious Designs and Handlebar Jack is not responsible for any damage incurred if used in different configurations.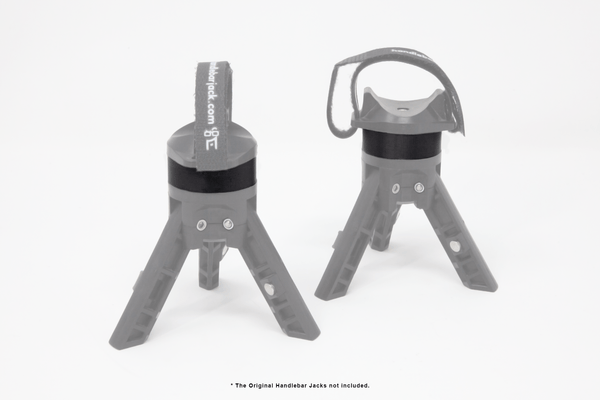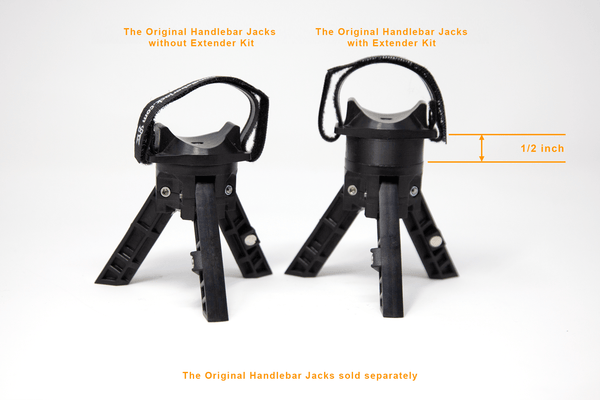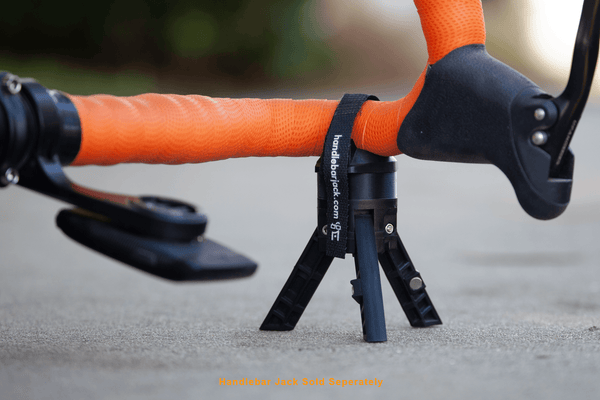 Arts
Very good product. Saves handle bars and grips from damage
Excellent Product - Can Not express how great this is!
This is perfect for on trail repairs. Nothing else like it, I highly recommend it ! ! !
An E-Bike Must-Have
When you have to flip your bike over, the Handlebar Jack (with extenders) will keep your delicate ebike display from getting crushed. Keeps the handlebars clean, too! Just be sure to strap it on tight.
I have not a chance to use them
Pretty neat idea and they look like a good quality product
Looks Good and pleased with Jack
I haven't used it yet; plan to in the near future. Looks like it'll function as described. I got the extension to protect my display and mirror. Thanks again Jack for the quick comeback on the MIA screw. K