Description

Features

Dimensions

Shipping
The Original Handlebar Jack is proud to introduce our latest product directly to you, The Tool Pack.  

We thoughtfully designed this amazing storage pack for your e-bike essentials which stores The Original Handlebar Jack, The Saddle Jack, and other tools you might want to keep with you on your riding adventure.
With 3 storage pouches and 1 mesh pocket, The Tool Pack provides ample storage for just about any tools needed for roadside maintenance. 
The Tool Pack is designed to be attached and detached easily from your bike, providing easy access to the items stored within. The Tool Pack attaches under the bicycle saddle and is secured by two hook and loop straps.  One strap secures The Tool Pack to the seat post and the second loops around the seat rails. 
The Tool Pack is constructed with high quality, water repellent, nylon fabric that is sourced domestically in the U.S. and assembled in Mexico.
Includes (1) the Tool Pack.  No other items or accessories included.
The Tool pack features:

(2) 2 x 6.5 x 1.5 inch wide storage pouches
(1) 2.5 x 6.5 x 2 inch wide storage pouch that was designed to specifically hold both The Original Handlebar Jack and The Saddle Jack.
(1) 3.25 x 6.5 flat mesh pouch
(1) 19.5" x 1" hook and loop attachment strap
open: 11" x 7"
closed: approximately 3" x 3.5" x 7".  closed size may vary depending on how much gear is stored in The Tool Pack
weight: 4 oz.
We ship The Original Handlebar Jack® to the U.S. , Canada and select European countries.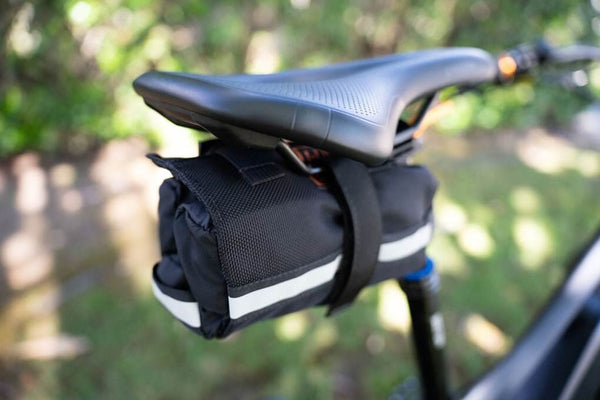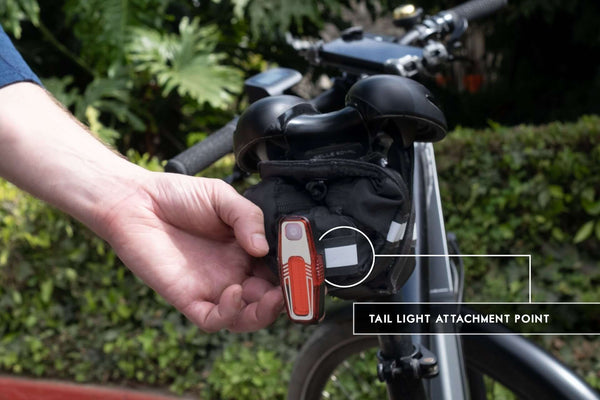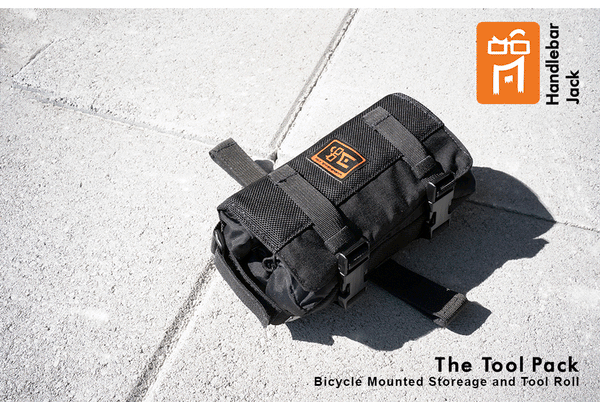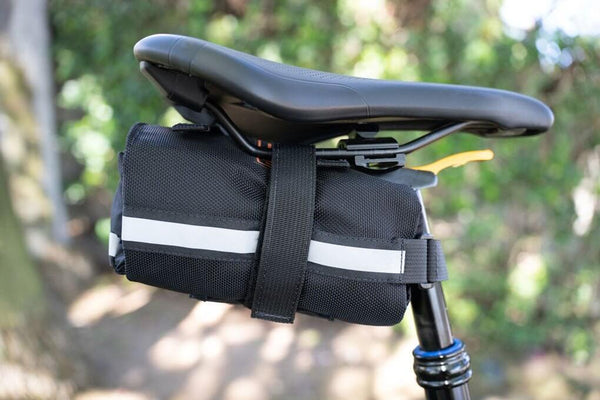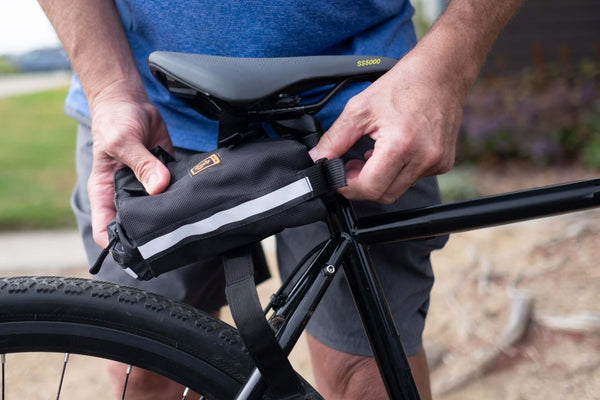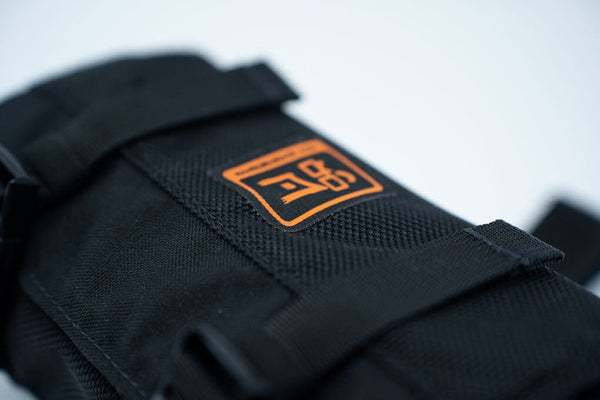 Great product and exceptional service
Got product which had a manufacturing defect. Contacted company and they immediately sent a replacement. Couldn't be happier with product. Does exactly what I was expecting.
Plenity of space. I owned a tipical sadle bag with May basic tools and a spare tube. With the Tool Packard I acomodate the same stuff and the handle bar Jack with the sadle Jack.
Well made tool roll
Shipping was fast. The bag/tool roll is very well made. Holds handlebar jacks plus with ease.
looks well made
It looks well made but its to hot to ride here in AZ right now. Will be off the high country son and will put it though a workout.