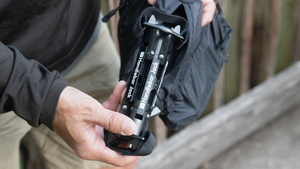 Thicker Strap
The new and improved thicker strap adds an extra layer of durability to your Handlebar Jacks, ensuring it will withstand even the toughest use.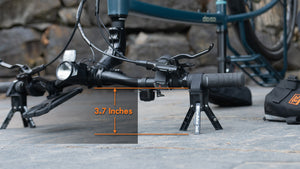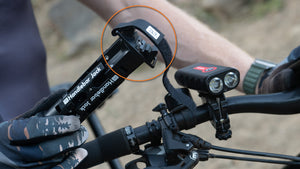 Enhanced Grip
The new and improved thicker strap adds an extra layer of durability to your Handlebar Jack, ensuring it will withstand even the toughest use.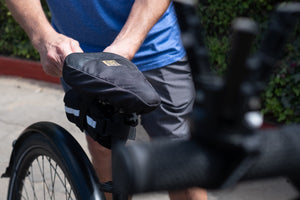 Protect all your critical touch points when you repair or tune up your bike. The Saddle Jack also makes a great storage and travel cover for your saddle.
BUY NOW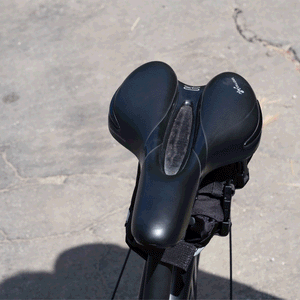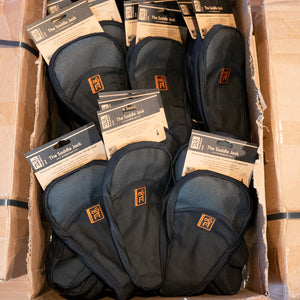 IN STOCK!
Shipping in 1 to 2 business days!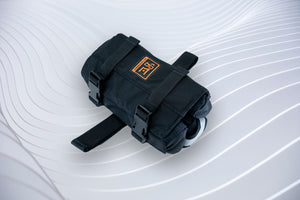 The Tool Pack
Designed to store our ultra portable ebike repair stand, The Original Handlebar Jack, The Saddle Jack, and personal items for your might want to keep with you on your riding adventure.
Order Today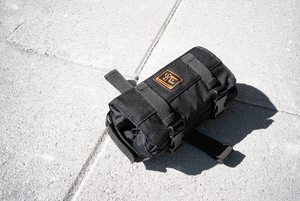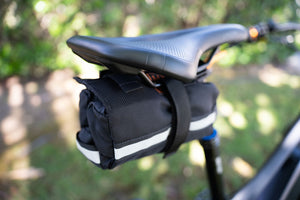 Handlebar Jack Press
on YouTube.com and the Web
I needed to remove the rear wheel from my Ebike,and the handlebar jack(s) worked great. They were easy to mount, and bike was stable. Couldn't ask for anything more.
Richard A.
Simple solution to a normal bike challenge of flipping bike to work on but not damage anything. The handlebar jacks work great. They are easy to use, small, light and perfect to carry in bag for any scenario. Thanks for the great product!
Kip E.
I found the Handlebar Jack after fixing a flat on the side of the road with my bIke on it's side because the mirrors and control panel wouldn't let me invert the bike.
I have tried it at home for maintenance and it works great. Now the Handlebar Jack lives in my bike bag. I'm giving them to my biking friends for Christmas!
Doug S.
I was gratified to feel the strength and manufacture of these small jacks. They assist in the movement of my heavy eBike, especially when dealing with punctures. Surprisingly compact and light weight, they earn a place in my saddlebag.
Paul B.
After tossing this tool with the extender in my bike bag I hoped I would never see it again. Well, on a ride about 2 weeks later I had my first flat tire in a very long time. The Handlebar Jack made a big difference in get the flat fixed. No need to remove all of the accessories on my handle bar before turning the bike upside down. I was able to get the bike on its back and had at the flat fixed and tire reinstalled in about 20 minutes. Though it is quite annoying to fix a bike flat, the Handlebar Jack made it easier.
Kerry S.
About Furious Designs
Furious Designs is a family owned and operated business located in El Segundo, California. While our primary goal is to provide our customers with a worry-free biking experience, our mission also includes giving back to our community.
Whether it's volunteering in person or partnering with a charity for a matching campaign, we are committed to regularly giving back to support those who are most vulnerable in our community to provide support.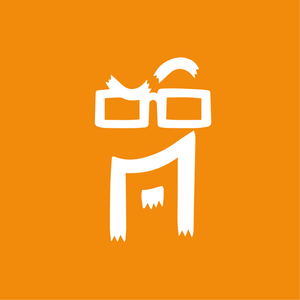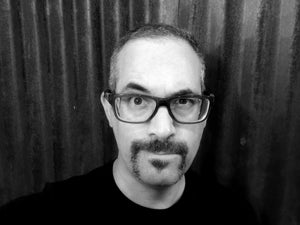 Founder: Andy Wilkoff
Dad. Entrepreneur. Avid commuter cyclist. VFX Supervisor. Garage innovator.
Andy typically rode his electric bike to work several times a week through the streets of Los Angeles.
He created Handlebar Jack out of necessity, when he realized that he needed something to elevate the handlebars when he was working on his electric bike to keep it safely elevated without screwing up the control screen or throttle, while he was at home or while out on the road.
Thus, The Original Handlebar Jack™ was born. After working through several functional prototypes, Andy was ready to share his design with the world.
"Thank you for your support. I hope you find Handlebar Jack helpful for your bike maintenance and I look forward to hearing any feedback you might have."
-Andy